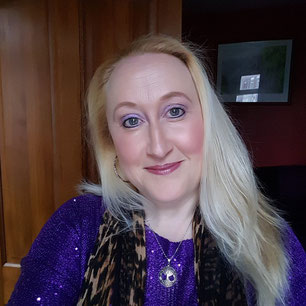 Ok so beauty blogging is not my usual hat but this is too good not to talk about!
In the past, where beauty products & toiletries were concerned I was a brand name girl all the way! However in the last few years, especially since I started The Credit Crunch Cooke I have changed my ways.
My ongoing love affair with Lidl is no secret especially on social media where I have often sung the praises of a bargain which is almost always food related. Going back to last year I was making a list of various things I was running low on-deodorant, body wash etc. I needed to pay a visit to Lidl anyway & thought I would check out what they had to offer.
I found everything I needed which saved me a trip into town so I made sure I stocked up well!
I'm not a pampered princess but I still like good quality & Lidl didn't let me down.
Their Hydro 24 hour Body Lotion is very similar to a popular brand beginning with "D" but at the fraction of the price at 99p for 500ml! My skin can get very dry & the lotion is nice & rich & not greasy feeling. One box ticked!
The deodorant (65p) & body wash (75p) are equally as good as any brand name & come in a few different fragrances so I was quickly becoming a convert!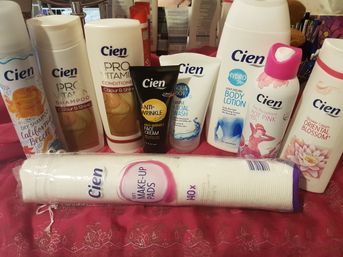 As I gradually ran out of my other regular products like face wash & moisturiser, shampoo & conditioner I replaced them all with Lidl's Cien products.
Their Anti Wrinkle Face Cream comes in a handy tube & is an absolute bargain at £1.99, it has a nice light texture & is a great base for make up.
They have various shampoos & conditioners & at the moment I'm using their Pro-Vitamin range at 75p each! The Aqua Rich Face Wash at 99p is gentle enough for every day use & leaves my skin feeling clean but not dried out.
I'm also a big fan of dry shampoo & again the Cien version at £1.29 is just as good as big name brands without the big price.
After that first batch of Cien products I had bought I was interested to find out what I would have spent had I gone to my regular shop. The brand name equivalent items would have set me back about £40 whereas at Lidl....about £10!
Their Cien products are also cruelty free & I have fairly sensitive skin but none of the products I use bother me in that way!
So you can keep your brand names, I'm still worth it anyway!!
Great job Lidl!!